The last few days have seen the Tompkins Square red-tail fledgling suffering from an unknown ailment. I last saw him in the park on Tuesday, August 20, and he seemed normal as usual.
He then disappeared from the park and, although some people saw him on Wednesday, I didn't see him again until Friday afternoon. As excited as I was to see him again, my heart immediately sank when I looked at him and saw he did not look well at all.
His eyes looked baggy and he stayed very still, unlike his usual energetic self. After quietly perching for five hours, the hawk managed to catch a rat along Avenue A, then went to roost in the SW corner of the park.
When I arrived Saturday morning at sunrise, the hawk was in the same spot and looked worse.
Seeing him this way broke my heart.
Ranger Rob
from the NYC
Urban Park Rangers
spent the day attempting to catch the fledgling so he could be evaluated, but the hawk managed to elude him.
Just after this photo was taken, the hawk laid down on the branch, prompting a collective whimper from the small crowd of concerned spectators.
The fledgling spent all of Saturday perched high in the trees, remaining very still with his eyes closed and his head often dropped forward. I really didn't think he'd make it through the day and prepared for the worst.
Then, around 7pm, he opened his eyes and looked alert. He flew to a bench where he looked unsteady, but still managed to catch a rat. After eating, he flew to a low branch hanging over the main lawn and stayed there until dark.
I returned Sunday morning at sunrise and was relieved and elated to see the entire hawk family - fledgling, Christo and Amelia - flying around the park. They all perched together in their favorite locust tree on the east side of the park and the fledgling loudly harassed his parents for food for several hours. Music to my ears!
The fledgling's eyes looked bright an alert. Although still not functioning at 100%, he looked much better on Sunday and I think he'll be ok.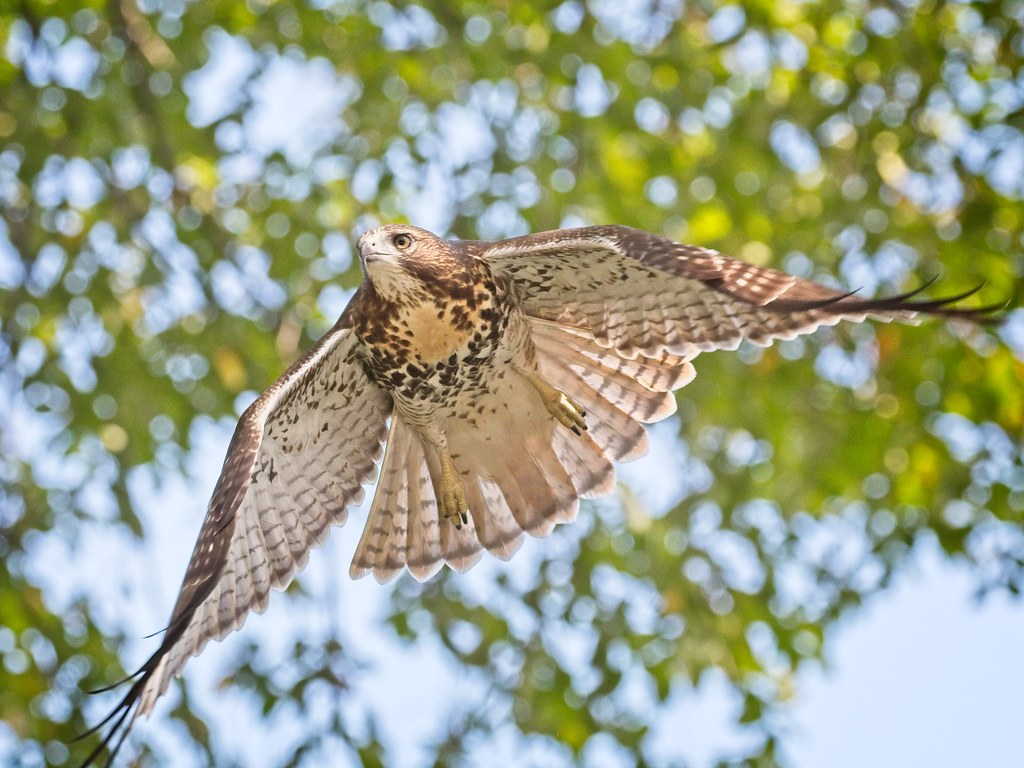 We don't know what was wrong with the hawk because he was never caught and examined. It could have been
West Nile virus
and/or rodenticide poisoning, but this is only speculation based on observations of his behavior. This fledgling has been healthy and strong since leaving the nest, so that may have enabled him to pull through what ever was ailing him. After losing his brother a month ago, this hawk has become all the more precious.